Changing Permissions with WS_FTP

WS_FTP makes changing permissions simple.
FTP into your account on the server
Highlight the file you want to check permissions on and right-click it.
A menu will pop up. Select CHMOD and this window appears: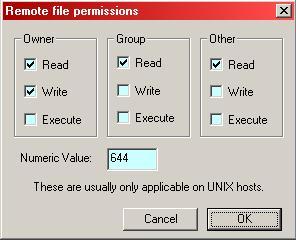 You will see the window listing applicable permissions. Check the ones you want and click OK.


Changing Permissions With Fetch

Changing Permissions With Site Manager